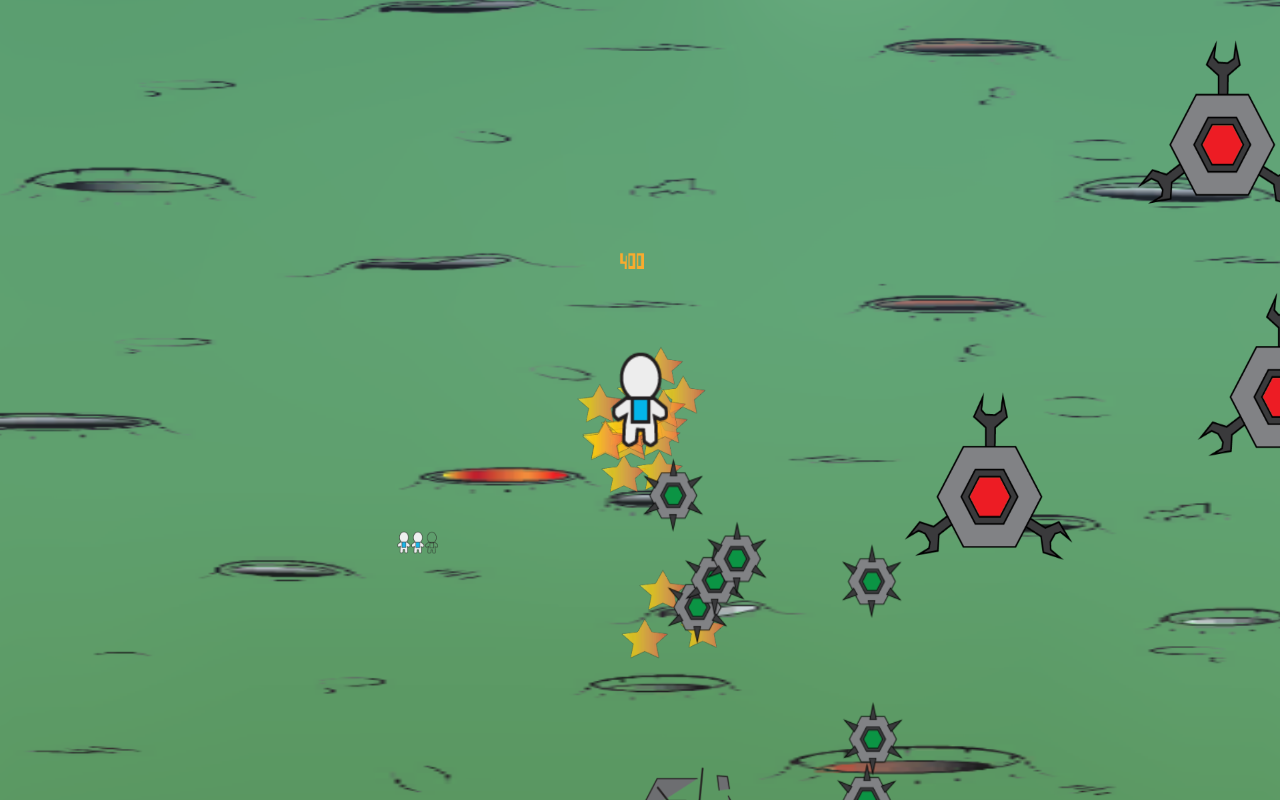 Star Power
A downloadable game for Windows and macOS
Star Power is a topdown 2.5D action game. You play as an astronaut trying to escape a hostile world populated by robots that want to kill you. Your only defense is to run away and avoid their fire. Fortunately you have a special offensive ability that you activate by collecting stars. This ability, called Star Power, makes you invincible for a limited time and destroys any robot in your way.
Install instructions
Star Power supports both Mac an PC operating systems. Download the installer for your operating system. Once downloaded extract the zip files. For Mac click on the StarPower application file within the StarPowerMAC folder. For windows click on the StarPower.exe file within the StarPowerWIN folder.